March 18, 2017
Hello! Very excited to announce I will be playing bass in the production of the musical "Freaky Friday" at the Allen Theater in Playhouse Square! Please see the upcoming dates in the "Gigs" section!
May 26, 2016
Hello all! With summer creeping up, I have a full list of gigs coming up. Check them out in the gigs section. Also, I updated the picture and band section as well! Check it!
February 1, 2016
Hello and welcome to my website! There are lots of exciting musical ventures happening in 2016. For a full list of upcoming performances, please click on the Gigs Subtab!
June 19, 2015
I will be playing bass for this man's CD release party. His songs are super unique and fun to listen to. Check it!
May 17, 2015
Getting amped up for World Beer Fest on June 13th! Third Street Collecive from 12-5 at Nautica Pavilion
World Beer Fest – Third Street Collective
March 3, 2015
This will be a great benefit for a great cause! The Shizz play at 2pm!!
January 22, 2015
I will be playing bass in the pit for Five Guys Named Moe at Allen Theater! Come check it out!
January 5, 2015
Come check out the debut performance of Becky Boyd and Groove Train! Sure to be a great night!
December 26, 2014
Here are your New Years Eve Plans!! It's going to be a great night!
December 13, 2014
If you need a acoustic or electric bass/guitar/violin etc to be repaired, have I found the guy!! Great work, reasonable prices, and timely. Patrick brought my 1978 Fender Jazz back to life after 2 years!!! Check Out Liam Guitars HERE
December 12, 2014
Make your New Years Eve plans NOW!!!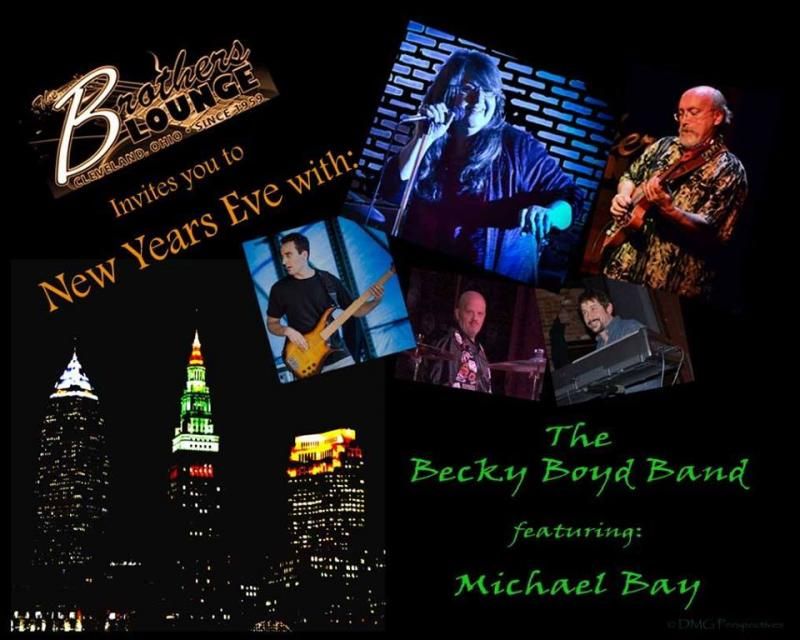 December 9, 2014
If you are free this Friday December 12 check out my very talented student's band! You can read their article in the Cleveland Jewish News HERE
December 1, 2014
Last Monthly at Brothers! Come out and celebrate the holidays!!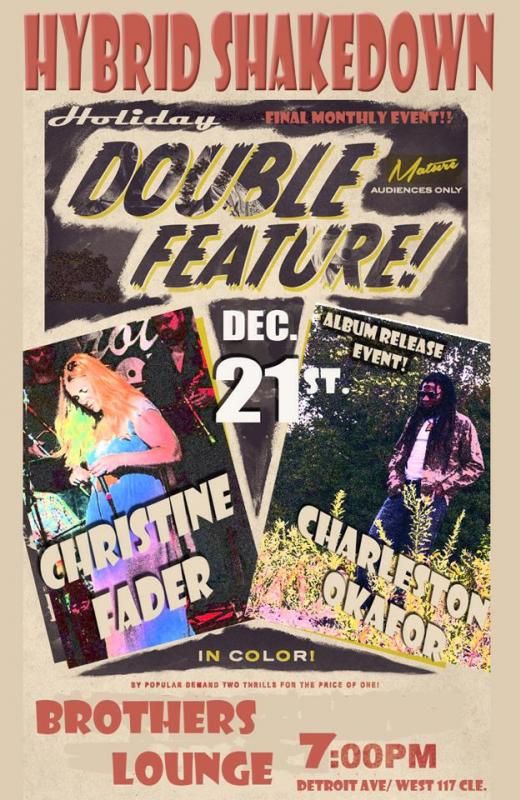 November 9, 2014
Cleveland State Bio is up!!
Faculty Bio – Cleveland State University
November 8, 2014
Next Hybrid Shakedown w. Special Guest Jen Maurer from Mo Mojo!!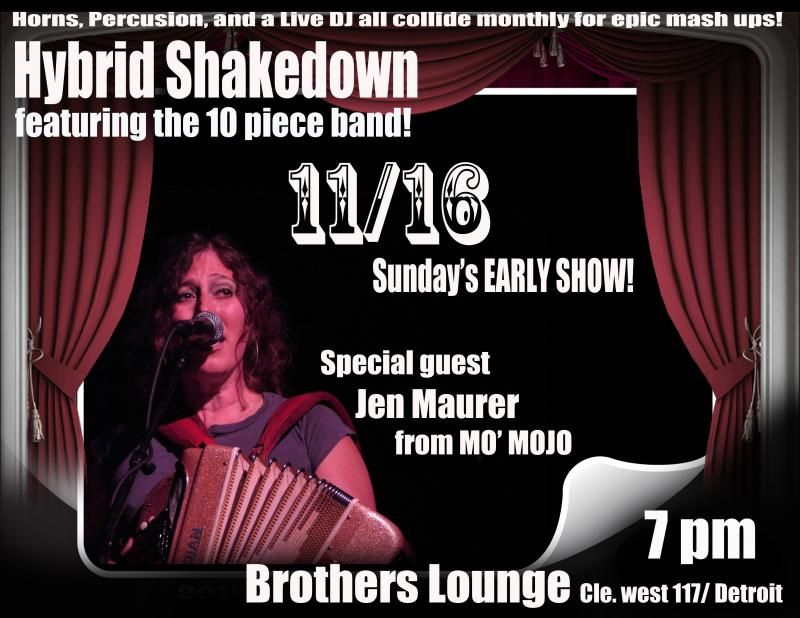 October 16, 2014
Some great events coming up this weekend that I will be playing!
October 12, 2014
Hybrid Shakedown tribute to Danny Elfman!!
September 15, 2014
Humbled and Honored to have recently joined the Music Faculty at this great institution!!
September 11, 2014
Next Hybrid Shakedown!!
September 7, 2014
Upcoming Shows!!

July 28, 2014
Next Hybrid Shakedown!!
July 4, 2014
Happy Birthday America!! Next Hybrid Shakedown, check it
June 23, 2014
The New We The People EP is DONE!!! Check it!!
June 5, 2014
June 14 from noon-5 Third Street Collective will be performing at Jacobs Pavilion in Downtown Cleveland. Come out!!
June 4, 2014
Next Hybrid Shakedown!!
April 27, 2014
Newest bass nugget!!
April 18, 2014
Bass cover of the Beastie Boys "Alright Hear This"
Also, new article I just wrote about transitioning from electric bass to upright
Electric Bass to Upright Bass Transition Article
March 24, 2014
Next Hybrid Shakedown featuring Micka Nova!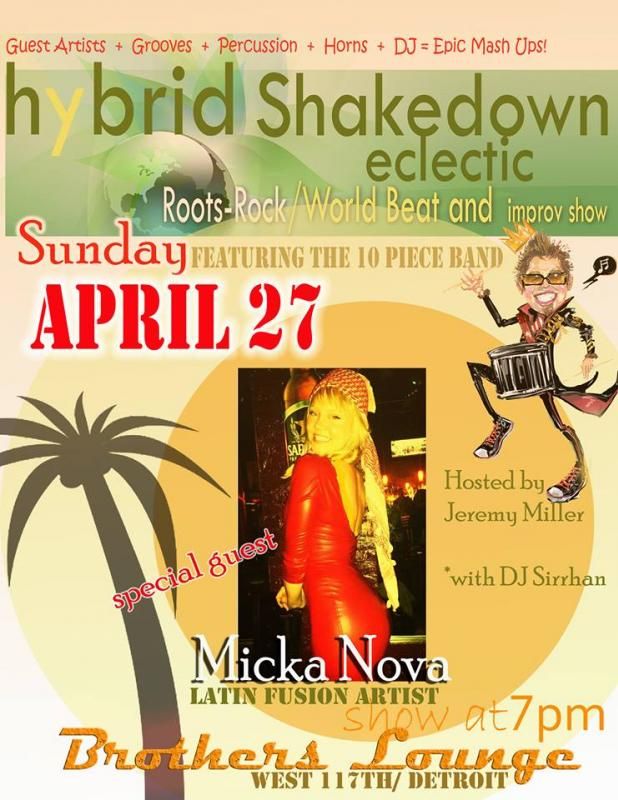 March 23, 2014
Bass cover of The Roots "Anti-Circle". Dig some upright.
March 22, 2014
The Italian Sound Machine, at its finest.
March 19, 2014
My newest article about scales and a practice approach!
February 23, 2014
New Video! Great bassline from the J Dilla track 'Busta'
February 21, 2014
Next Hybrid Shakedown with Daniel Gray-Kontar!!  Its gonna be great!

January 30, 2014
Below is an article I wrote about Practicing. Check it!
January 24, 2014
Next Hybrid Shakedown featuring RnB Vocalist Mariama Whyte! Check it! Also, check out the 'gigs' section, 2014 is filling up with some great shows!
January 3, 2014
Check out this event! I will be playing bass. Guest will be Carlos Jones, this will be off the hook!
January 2, 2014
Hello and welcome to my site. I am a professional musician who specializes in playing electric bass, acoustic bass, and synth bass. I am also a multi-instrumentalist who dabbles in guitar, piano, drums, mandolin, and harmonica. My main work is as a sideman for various groups in the Cleveland area as well as a touring musician. Feel free to contact me with any inquiries. Thank you and enjoy!